The Midwest Center for the Gifted (MCG) is a 501(c)(3) not-for-profit organization working to break down the barriers that prevent underserved high-ability students from accessing the advanced coursework, enrichment opportunities, and gifted programming they need to thrive.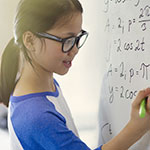 Lack of equitable access to gifted programs
Schools with higher percentages of low-income students and students of color are less likely to offer gifted programming. In Illinois, low-poverty schools are almost twice as likely to offer gifted programming as high-poverty schools.
In schools that do have gifted programs, low-income, Black, and Hispanic high-ability students are less likely to be identified as gifted or advanced learners. As a result, low-income and minority students are often underrepresented in gifted programs.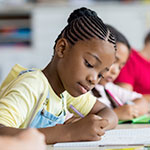 Lack of equitable access to acceleration and advanced coursework
Even though 15-30% of students begin the school year one year (or more) ahead of their age peers, schools often lack acceleration policies grounded in best practices and are reluctant to accelerate students.
Fewer AP and other challenging courses are offered in low-income school districts, often limiting the advanced coursework options for high-ability students.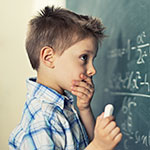 Lack of equitable access to enrichment opportunities
Over the past four decades, spending by low-income families on enrichment activities has stagnated, while spending by more affluent families has increased 132%, adjusted for inflation.
Studies show that participation in enrichment and extracurricular activities affects long-term success, including the likelihood that an advanced learner will innovate later in life.
"Mandating Access to Acceleration: Illinois' Story"
– NAGC blogpost (May 2019)
"Too Many School Districts Forgo Acceleration and Leave Bright Students Behind"
ACCELERATE ILLINOIS
Matching student placement in courses with their capacity to learn.
FAILING HIGH ABILITY STUDENTS
Under Identification of low-income, emerging bi-lingual, and students of color in Colorado gifted education